Train & Track Blowjobs 🍆
Your partner will always know when you're training
Train to be the hottest drooling mess in town. Tracked and graded training sessions shared to your online dashboard Join our thousands of users and improve the depth, duration, and quality of your blowjobs. Connect with your partner or friends and share your daily performance improvements.
graded sessions

30,458

of cocks sucked

166,253 m

throats filled

1.8 million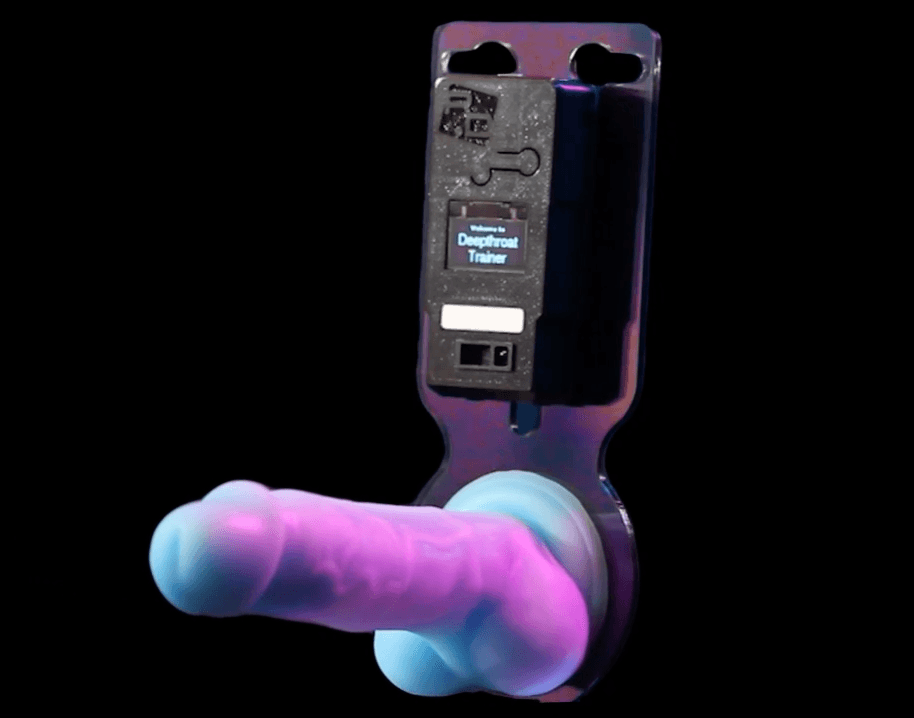 Use any Dildo

The Deepthroat trainer is compatible with every section cup dildo.

Increase your depth

Our depth sensor will measure your location to the nearest millimeter, always pushing you further each session.

Train your gag reflex

Use the duration mode to get rid of your gag reflect, or to punish someone naughty.
Track your progress

Create an account to track your progress online and watch yourself or your partner get better!

Play with friends

Share your status with partners, friends and fans! Send notifications when you start.

Earn rewards

Real-time feedback and positive reinforcement with the Magic Wand accessory
Train for yourself, or for your partner
The Deepthroat trainer is designed for you, and all of your creative play styles. Whether you're connecting with a long-distance partner, dominating (or submitting to) someone in private, or playing a large parties. This device will have you sucking cock deeper and longer than ever before.
Measurable improvements
There's no cheating on your homework with the Deepthroat trainer. We'll track every session and every millimeter for review on our online dashboard. No need to manually track training, we'll generate reports to let you know exactly how good and obedient you are 😉
Anywhere, anytime
Play with your sub / pet / toy / partner from any distance, and help them give the best deep throat in town. Improve your deepthroat skills for your partner's future enjoyment, or objectify and humiliate them, turning them into a drooling mess at pre-scheduled intervals.
What other kinksters think about the Deepthroat Trainer
Small sampling of hundreds of 5 star reviews!
Frequently asked questions